Business Address
company address
virtual office
telephone service
and more ...
Prestigious business address in Munich to rent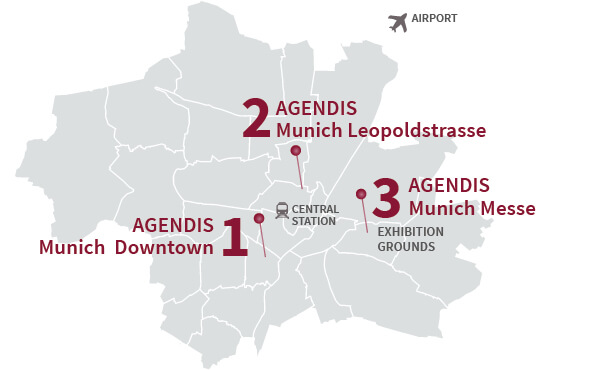 At three renowned locations in Munich we offer the best environment for your business with prestigious company addresses. With local presence and without the costs for a permanent office you can make use of a prestigious company address on all your printed matter, business cards and your website.
With additional services you are constantly available, nonetheless you can work completely undisturbed and use a conference room or day office if needed.
Your benefits
3 top locations with prestigious business addresses
high-quality equipped conference rooms and day offices, usable on an hourly or daily basis
Munich telephone and fax number for business cards, website or letterhead
best service and benefit with manageable and transparent costs
flexible contractual periods and individual service packages
straightforward and fast establishment of your company or your branch
Our services
professional handling of incoming calls from 8:30 to 18:00 h
comprehensive administrative on-site support
forwarding of calls or recording of messages
handling of your mail and faxes according to your requirements
personal reception of your guests
---
What are you interested in?
---
GALLERY - business address in Munich